Sie befinden sich hier:
drawing memory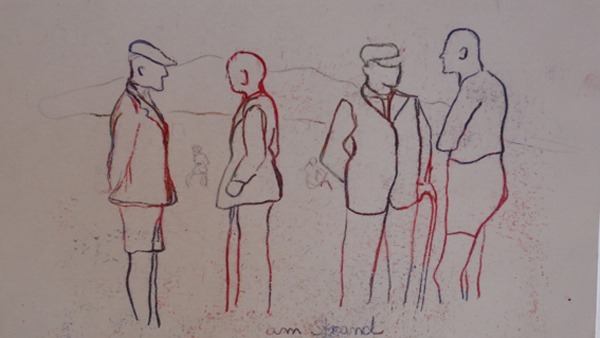 Through photographs, each family constructs as portrait-chronicle of itself – a portable kit of images that bears witness to its connectedness. It hardly matters what activities are photographed so long as photographs get taken and are cherished. Photography becomes a rite of family life just when, in the industrializing counties of Europe and America, the very institution of the family starts undergoing radical surgery. At that claustrophobic unit, the nuclear family, was being carved out of a much larger family aggregate, photography came along to memorialize, to restate symbolically, the imperiled continuity and vanishing extendedness of family life. Those ghostly traces, photographs, supply the token presence of the dispersed relatives. A family's photograph album is generally about the extended family – and, often, is all the remains of it.( Susan Sontag)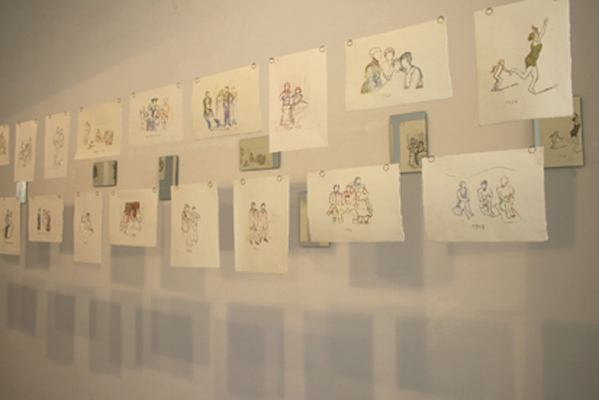 Drawing memory is a series of drawings with the use of old photographs from 1907-1942 belonging to my family, that I found in my grandmothers house. I use a print technique pressing the pencil while I draw, with an oil pastel covered cardboard situated under the paper. The print appears in colour on the underside of the drawing in reverse. The photographs tell a story about the time during and in between the two world wars in Germany, of how society changed and about the patriarchal mentality of the aristocracy, which no longer exists today.